Pin It
My name is Nicole, I am a Christian SAHM and a wife to a wonderful man. This blog is about the craziness that is my life, the wild and crazy things my daughter does and comes up with and of the craftiness we do. If you would like to know more about me you can click the 'About Me' in the pages under the header. Thanks for stopping by!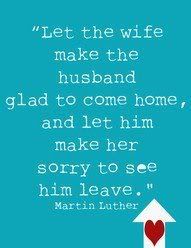 I am still new to this blogging thing. I just wanted somewhere to come and let it all out, then it started turning into a craft blog for a bit but now it is back to my rambling nonsense. I am always happy to see new followers and sometimes amazed that they can make sense of my rambling and still like it!! I love to read, take pictures of my little girl, sew and do crafty stuff. Just wish I had the money and the craft room like I dream of but am very happy that I have a chance to do what I can do with what I have! I have been a SAHM since the end of 2008. It is seriously the hardest job I have ever had!! I do love it though! I have a gorgeous lil' girl who just turned 3 in Jan. She is a very strong willed girl. (not sure where she got that from!) I have been married to a wonderful man since 1998. He is a great daddy and works hard to take care of his girls!
I am a Christian and am doing my best to be a better one. I have always believed in God but didn't always do what was right, especially once I turned 18 and actually got to go out and do things. I strayed a bit off the path and once I was done partying and got married, I was trying to get closer to Him again. What really helped bring me closer was my cousin's little one year old son. He had cancer and was such a fighter. My cousin was so strong in her faith that it just amazed me. That really got me back into church and trying to be a better person and learn to lean on God more than anything. Don't get me wrong, I am definitely still a work in progress!
This is My Story
Here are a few links to learn about Cash.
http://madmomma07.blogspot.com/2009/12/i-cant-believe-how-fast-htis-year-has.html
http://madmomma07.blogspot.com/2010/02/this-has-been-very-long-week.html