Pin It
Welcome to Crafty Tuesday! Crafty Tuesday is to share with others your craftiness, either with things you have made (craftiness or baking because that's crafty too!) little ideas on fun things with the kids or something cute you have found that you would like to make! Please feel free to link up and take the button from the pages above! Thanks!!!
OK, so this weeks Crafty Tuesday is not something I made but something a wonderful, beautiful and amazing lady made!! The Imperfect Wives teamed up with Janelle from Grace Tags and came up with this beautiful necklace. I just love it! I am proud to be an Imperfect Wife and very proud to wear this amazing necklace!! Janelle has a ton of amazing necklaces and you can find her on FB, at Etsy and here at her own site. I hope that you all take a minute and go check her out!!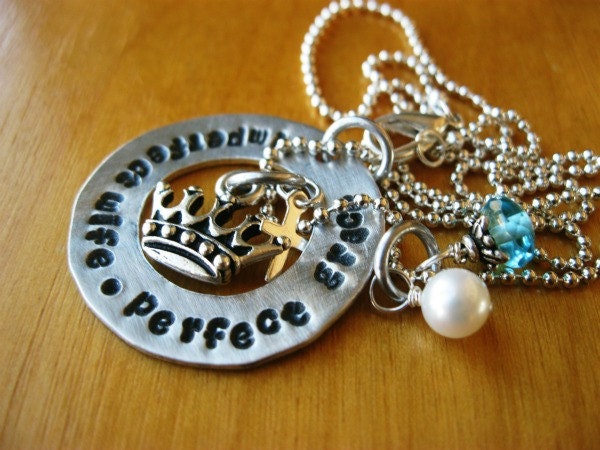 Isn't it beautiful!?! Thanks Janelle!!!